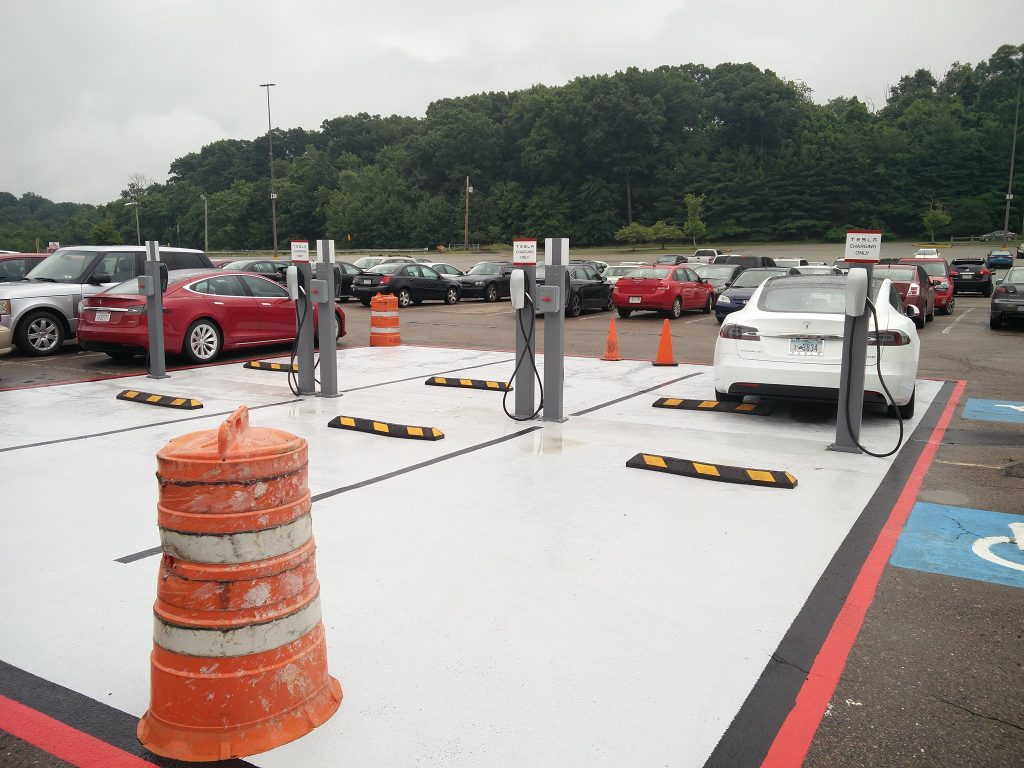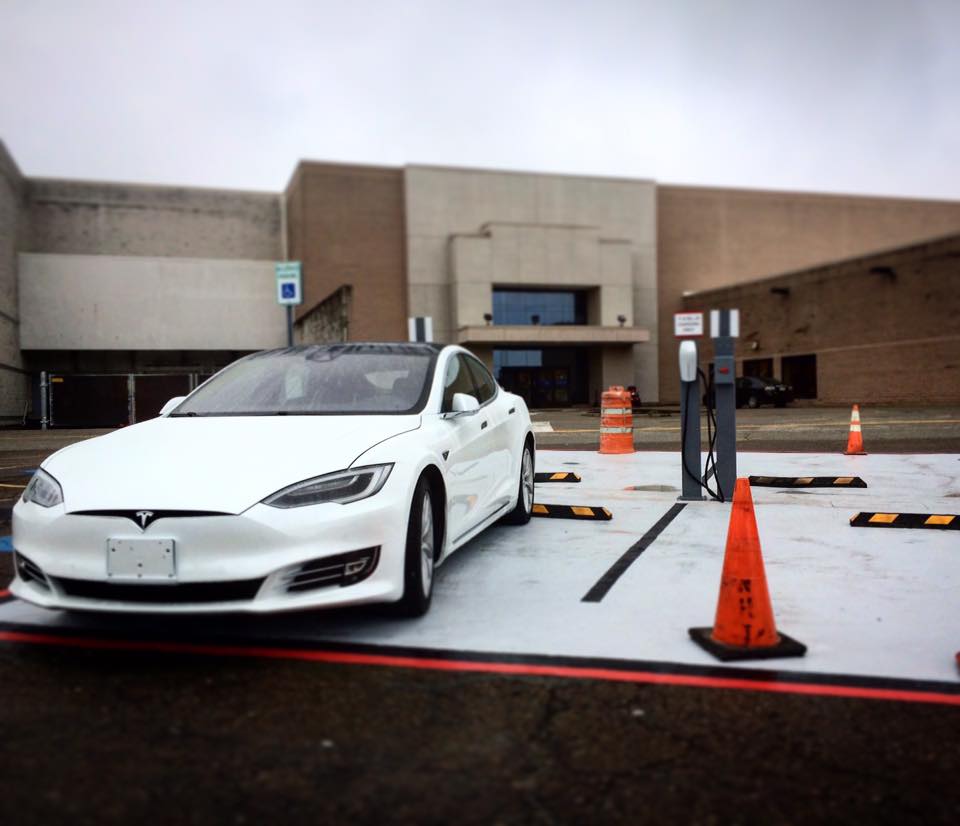 Six new HPWC Tesla chargers are installed in the parking lot outside and are just waiting for the power to be turned on. Set apart in specially designated, well-signed and painted slots, the chargers will serve as a base for a growing fleet of test drive Model S and Model X.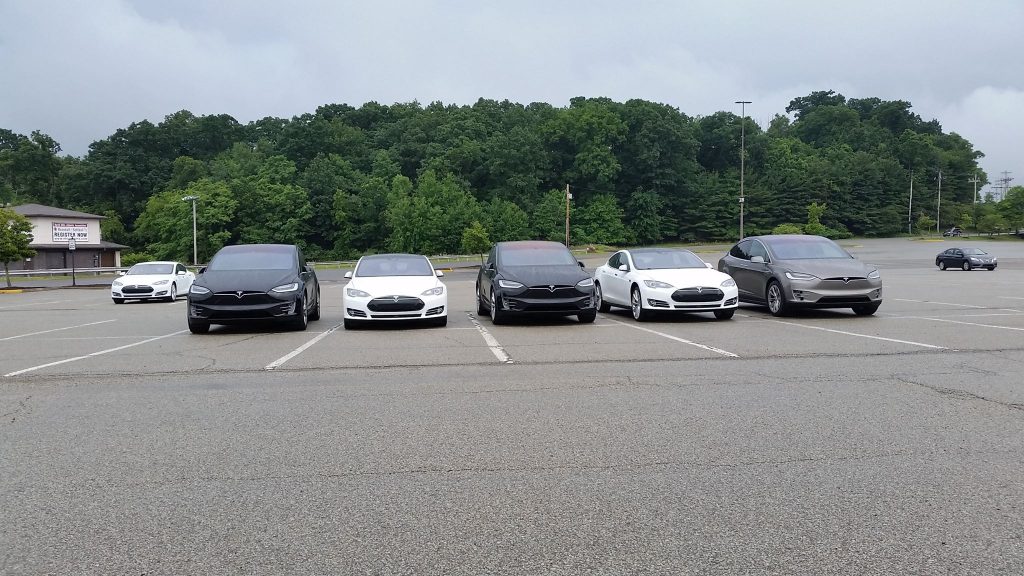 If Ross Park follows similar installations at other mall stores, the chargers will also be available for owners— a miraculous provision during the crowded holiday shopping season.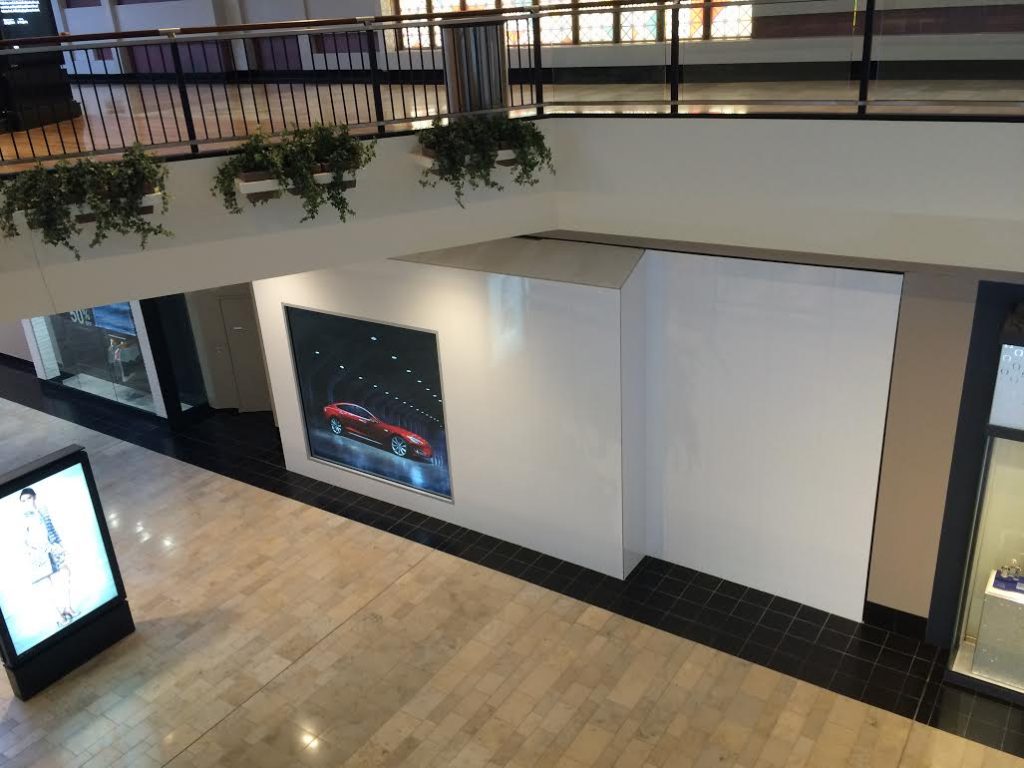 The new store actually wraps around the corner, with two storefronts. Tesla has put offices and private ordering/design studio rooms in the back with the main storefront facing the highest traffic area. The other storefront is a mostly blank wall with a back lit poster of a Model S.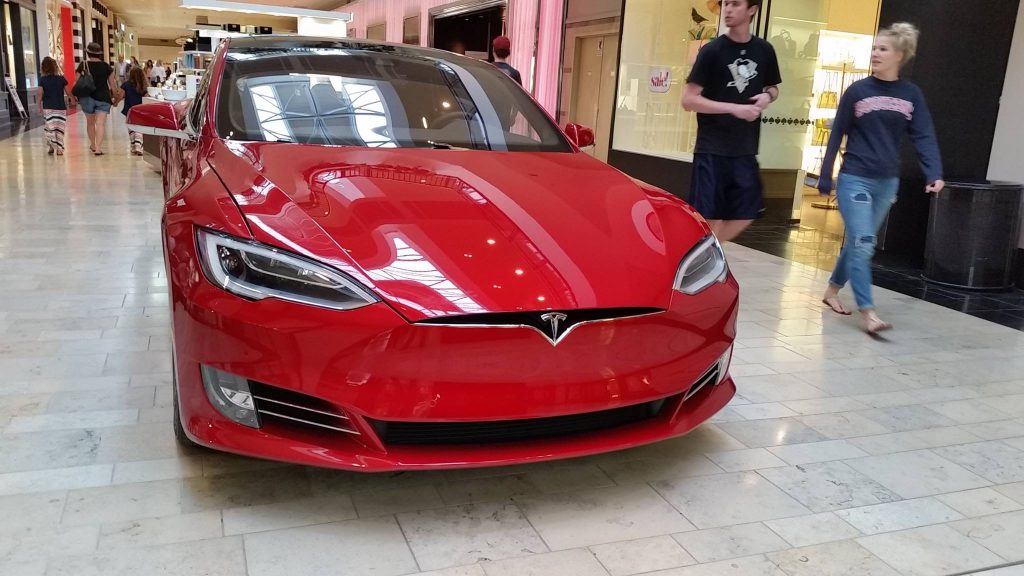 I wrote a pretty detailed analysis of the location when construction began.
Basically, it is close to the middle of the mall and very visible to people on both levels and multiple corridors. Surrounding neighbors are high-end clothiers and brands familiar to a more affluent crowd: Nordstrom, Armani, Michael Kors, Omega, Louis Vuitton, Burberry, Kate Spade and JCPenney… yep, there's even a JCPenney for folks like me.
You can contact them by clicking HERE.
This article originally appeared on
Teslarati.com
Thanks for visiting us here! CLICK to read more at
www.TeslaPittsburgh.com
.
Videos are on our YouTube channel at
www.YouTube.com/NZCUTR
Follow us on Twitter:
https://twitter.com/TeslaPittsburgh
.
Local owners/enthusiasts are encouraged to join our group:
https://www.facebook.com/groups/TeslaPittsburgh/
Please note: We are not specifically authorized, sponsored by, or otherwise directly associated with Tesla Motors and make no claims to be so.